RAWdance champions the power of movement as an indispensable source of connection and a visceral medium to illuminate the issues of our time. We commit to creating adventurous, thoughtful and welcoming programming that challenges what contemporary dance is, where it happens, who it includes, and the role it plays in our lives.
ABOUT RAWDANCE
RAWdance is an award-winning contemporary dance company known for transforming theaters and public spaces through a mix of performance, curation, and collaboration. Under the artistic direction of Co-Founders Ryan T. Smith and Wendy Rein, the company's nuanced, charged dances pose questions ranging from the broadly social to the intimately personal. SF Chronicle described the company as "witty, whip-smart, and beautiful to watch." Critical Dance called RAWdance a "rare treasure" that "combines choreographic excellence, innovative structures, groundbreaking concepts and impeccable performances." Founded in San Francisco in 2004, the company expanded bicoastally in 2019, maintaining its home in San Francisco while cultivating new programming in New York's Hudson Valley. RAWdance also expanded its leadership to three Co-Artistic Directors from 2019 to early 2023, with Katerina Wong joining Rein and Smith at the helm of the organization and creating many notable performances.
To learn more about RAWdance's vision for the future, check out the company's 3-YEAR STRATEGIC PLAN.

Creation
At its core, RAWdance's work centers around human interactions – our needs, desires, connections, and conflict – and reveals our basest and most beautiful instincts. The company has been presented by Yerba Buena Center for the Arts, The Joyce Theater, ODC Theater, Yerba Buena Gardens Festival, Dance St. Louis, Jacob's Pillow Dance, and others. RAWdance also presents work in nontraditional venues, bringing dance directly into the public sphere to increase access to the art. The company has performed in art galleries, parks, civic spaces, restaurants, libraries, and malls. Its short dance films have been screened in festivals on four continents. RAWdance was honored with a 2014 SFBG GOLDIE Award and a 2017 "Izzies" nomination, and was voted "Best Dance Company" by 48 Hills and the San Francisco Bay Guardian's Best of the Bay 2019, 2020, 2021, 2022, & 2023. 
Residency opportunities have been central to the company's artistic development. RAWdance has been supported by the National Center for Choreography in Akron, Marble House, Ucross, Djerassi, Zaccho Dance Theatre, CounterPulse, and more.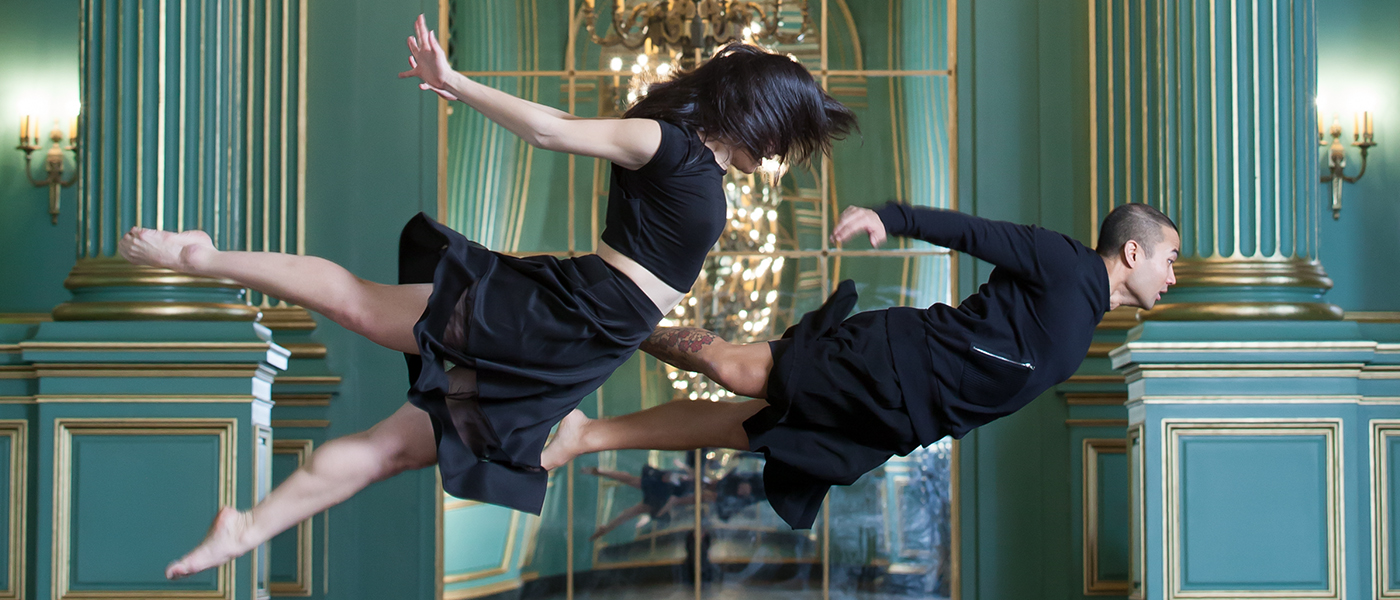 Curation
The company is committed to creating new opportunities for dance artists, supporting diverse voices within the field. Furthering efforts to inspire dialogue and engage the community, RAWdance has presented well over 100 Bay Area artists through its biannual CONCEPT series, an informal and intimate salon of contemporary dance. Founded in 2007, the pay-what-you-can series was named "Best Way to Sample SF's Contemporary Dance Scene" by SF Weekly in 2012. RAWdance has also served as curator for the Yerba Buena Gardens Festival's annual ChoreoFest since 2017, inviting eight artists annually to create site-specific works in the beautiful downtown park.
Exploration
The company thrives on new artistic collaborations and creative pathways, working with students, and professional companies, as well as other non-profit and for-profit partners. RAWdance has been commissioned by schools such as Brown University, Webster University, Williams College, and Marin School of the Arts and has created or set works for dance companies including MADCO and Ziru Dance. The Co-Artistic Directors have taught workshops at ODC School, LINES Dance Center, the University of Akron, Lick-Wilmerding High School, and more, and have participated as teaching artists in Dance St. Louis' partnership with local schools. RAWdance has presented work for the ACLU of Northern California and for corporate clients in Silicon Valley.
Our Commitment
RAWdance stands in solidarity with protesters marching against institutionalized racism. We commit to deeper listening, reading, research, and reflection. You can read more about the specific actions we are taking in this LETTER OF COMMITMENT.

Photos by Amal Bisharat and Margo Moritz