Times
5-7pm Tuesdays and Thursdays; 12-3pm Fridays
Venue
836M
836 Montgomery Street
San Francisco, CA 94133
RAWdance is thrilled to be in residence at the provocative 836M gallery in San Francisco, now through June 3.
READ SF CHRONICLE COVERAGE OF THE PROJECT
Drawing inspiration from the French Natural History Museum's La Salle des Espèces Menacées et Disparues (gallery of endangered and extinct species), this performance installation mines the tales of creatures from the natural world now lost, and reflects on the passing of a generation of groundbreaking dance makers. Among other notions it asks: How do we keep their essence alive?
The gallery itself becomes an immersive space and stage for this evolving-in-real-time collaboration with celebrated scenic designer/engineer Sean Riley. Six dancers advance a set of physical and visual responses to questions of extinction and de-extinction, loss and legacy.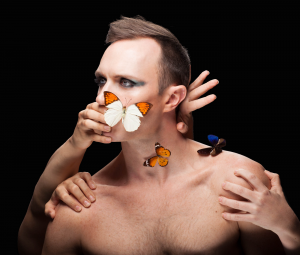 Live weekly installation and rehearsals began March 15 and continue each Tuesday and Thursday from 5-7pm, Fridays from 12-3pm. Come by at one of these times to see this exciting work unfold!