Times
8pm Saturday and Sunday, March 7 and 8
Please note: there is no matinee this round!
The CONCEPT series is always Pay-What-You-Can
Tickets are available at the door
Please plan to arrive 5-10 minutes early to make sure you get a seat, since evening shows often sell out!
Delicious refreshments provided by our generous event sponsor, Rainbow Grocery Cooperative!
And a big thanks to our In-Kind donors: Casey Van Portfleet and Peet's Coffee & Tea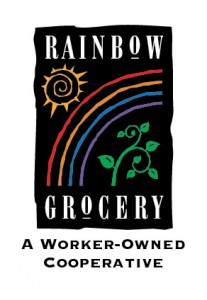 Named the "Best Way to Sample S.F.'s Contemporary Dance Scene" by SF Weekly, the biannual CONCEPT series focuses on intimacy and innovation. The 17th round of the series serves up some of the Bay Area's most compelling veteran and emerging choreographic voices, including Hope Mohr Dance, Amy Foley, ka·nei·see | collective, FACT/SF, and Deborah Slater Dance Theater, alongside RAWdance. Set at the Joe Goode Annex, an industrial performance venue with an intimate vibe, the series promises to fulfill your cravings for quality dance art while keeping your belly full of popcorn.
SF Weekly summed up the salon: "Dance aficionados and newbies find plenty to like in this semi-regular series, hosted and curated by choreographers Ryan T. Smith and Wendy Rein. You pay what you can to enter. There's food. And the work is really good. Smith and Rein sometimes perform with their entrancing group RAWdance, bolstering this already-strong argument for mixed-bill style performances. And there's this running joke they have with popcorn. Just go." The CONCEPT series is all about making dance accessible without sacrificing the art. Choreographers are encouraged to share work at any point along the process of creation, from revisiting repertory to testing out a work-in-progress fresh from the studio. The series began in 2007 and has shared the work of 70 artists, companies, and collectives to date.