the CONCEPT series: Digital Edition and Dance Party
Times
Friday, August 14 at 6pm PST (9pm EST)
Pay-What-You-Can
Suggested ticket price $10-$25
Any profits will be shared equally amongst the participating guest artists, so your generosity is appreciated!
Venue
Online, wherever you are!
For increased security, ticket buyers will be emailed instructions to complete registration via Zoom in order to receive a unique link to access the event. Please check your Spam folder if you don't see your confirmation right away!
RAWdance's intimate and informal salon goes digital – featuring short dance films by five guest choreographers, a DJ'ed dance party, and more!
Hosted live by RAWdance's Co-Artistic Directors, Katerina Wong, Wendy Rein, and Ryan T. Smith, the Digital Edition will highlight dance for camera, with a mix of short dance films completed during the recent months of sheltering-in-place, as well as works-in-progress and digital experiments. The films will be followed by a full on dance party featuring DJ Rockin' Raul and your dance moves! Throughout and following the event, audiences will be encouraged to share impressions and feedback with the choreographers, helping provide an outside perspective as they continue to craft their works.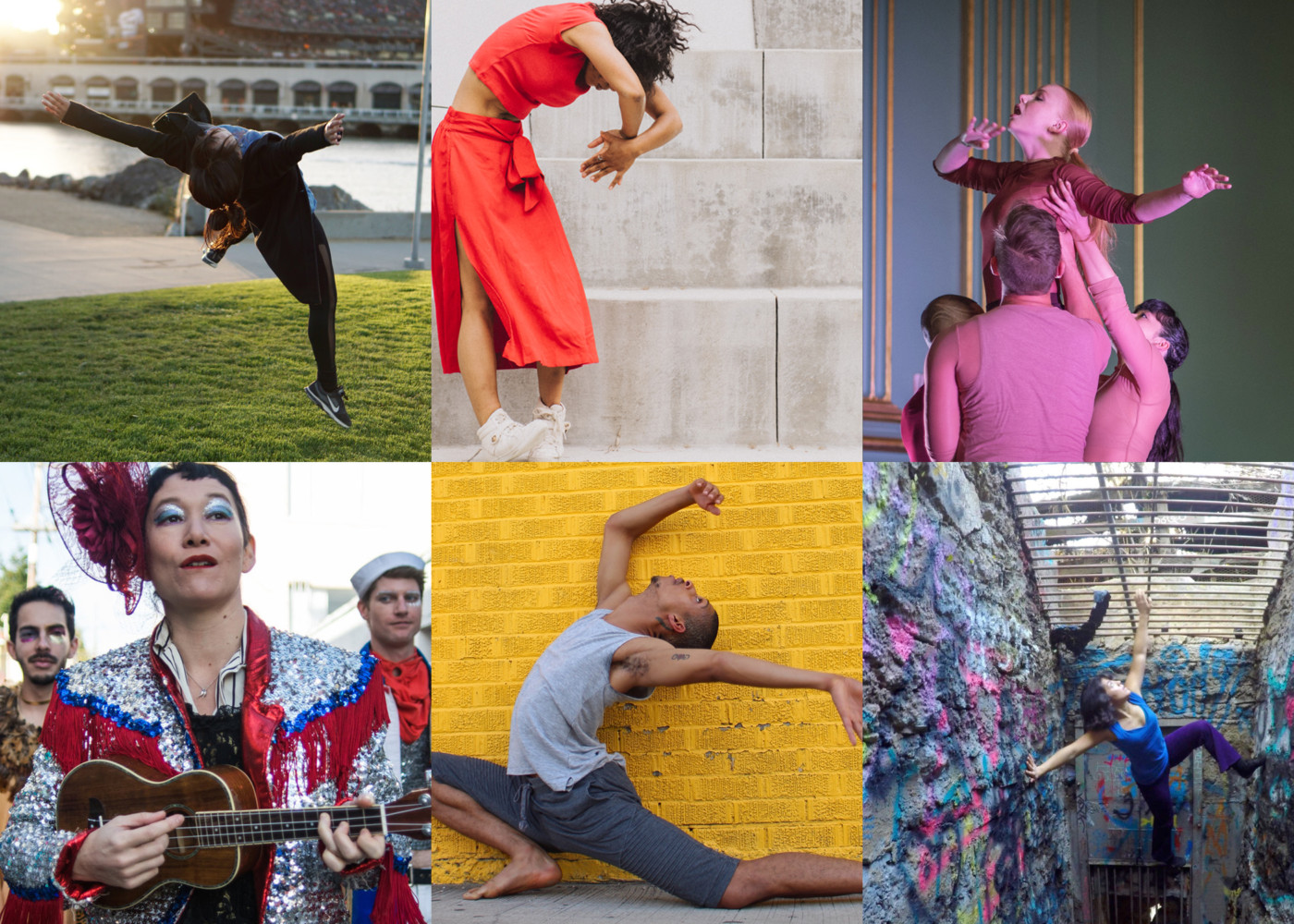 Featuring RAWdance with guest artists:
Marissa Brown  Lone King Projects
Eric Garcia  Detour Dance
Frankie Lee III  FLEE
Megan Lowe  Megan Lowe Dances
Jocelyn Reyes  Reyes Dance
The CONCEPT series has always aimed to create a high quality performance experience with a living-room vibe. Now it's time to tune in from our actual living rooms, to connect to what's brewing for dance makers and to reconnect as a community. Complete with popcorn breaks, as usual.
View our VIRTUAL PROGRAM for the event
Header Image by Hillary Goidell, Choreographer Images (from top L, clockwise) by Guillermo Webster, Josh Rose, Hillary Goidell, Craig Baurley, Vincent Hardy, and Robbie Sweeny