HUDSY's Beyond the Screen
Times
7:30 PM: Doors open
8 PM: Show Starts
10PM – 12PM: Dance Party
Tickets
Tickets are sliding scale, $5-$50
"Solidarity" tickets are available if price is a barrier.
Venue
The Rosendale Theatre
408 Main Street
Rosendale, NY
RAWdance's Co-Artistic Directors perform at HUDSY's next Beyond the Screen event—part film festival, part live performance, and part networking and DJ dance party. Hosted at The Rosendale Theatre, these incredible nights are filled with storytelling, connection, laughter, fun, and community. (Check out a recap video from the first Beyond the Screen.)
Founded in 2016, HUDSY's mission is to create deep and meaningful community connections through the power of storytelling while supporting and empowering local filmmakers, storytellers, artists, and the community on their streaming video platform HUDSY TV, and through their Apprentice Program, and in-person events.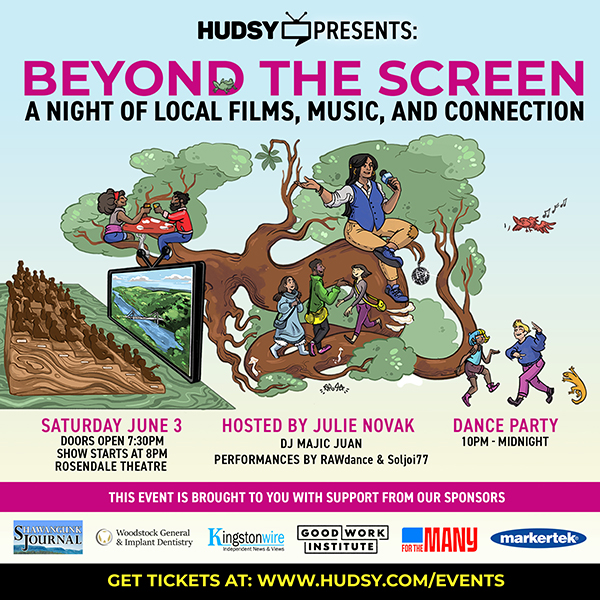 Photo by Andrew Weeks. Poster Art by Annabelle Popa.