RAWdance Spring Benefit & Celebration 2021
Times
Friday, May 21, 2021
6pm PT / 9pm ET
Tickets on sale now!
Venue
Online, wherever you are!
"Doors" will open 15 minutes prior to mingle and mix a drink
Our annual Spring Benefit is back, live and online for your viewing pleasure! The evening will feature new creative films, special guests, and a live DJ'ed dance party to celebrate the artists and artworks of RAWdance. Get your champagne flutes and your dancing shoes ready. We can't wait to party with you!
The entirety of your ticket amount goes directly to supporting the company's artists and creative projects.
If you are unable to attend this event, you can still support RAWdance by clicking below.
YOUR SUPPORT IS VITAL TO SUSTAINING OUR ORGANIZATION AND ARTISTS, NOW AND INTO THE FUTURE!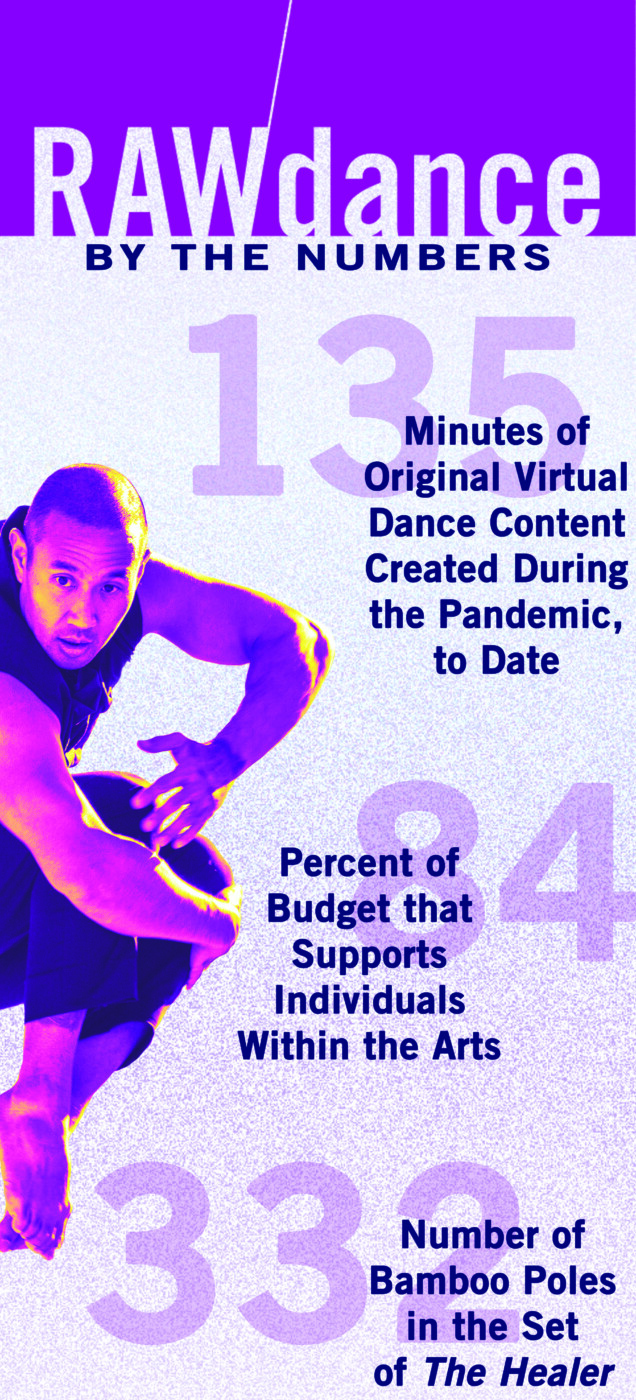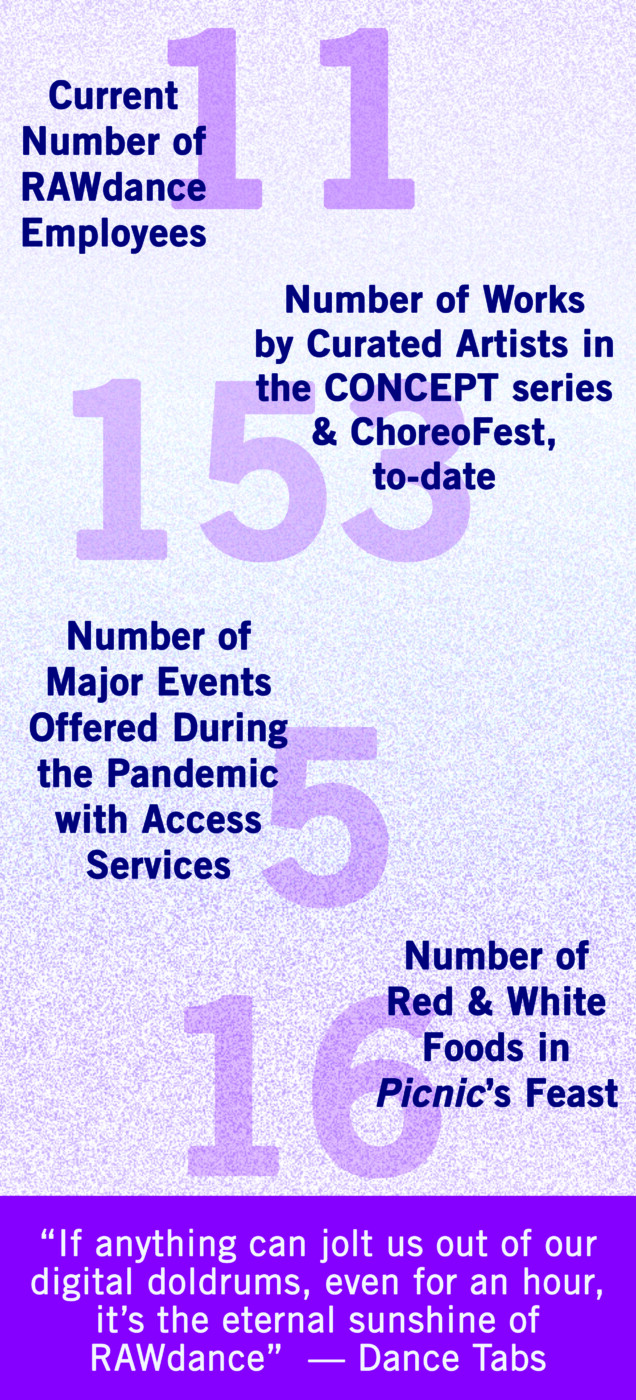 Photo by Stephen Texeira