RAWdance Spring Benefit & Celebration 2021 – On-Demand
Times
Missed out on the live event or want to re-watch some of the content? You're in luck! The dance films we shared during our Spring Benefit are now available On-Demand through the end of the month.
Available On-Demand through May 31st
Venue
Online, wherever you are!
Buy your ticket below and you'll receive exclusive access to all of the digital performances to watch whenever you please until the end of May.
On Friday, May 21st we came together for a fantastic online event, to raise funds for our future. To allow even more of you to celebrate the triumphs of the last 14 months with us and to build even stronger for the rest of 2021 and beyond we've decided share this exclusive content with you for the rest of the month of May. Please purchase your ticket using the link above to access the films On-Demand until May 31st.
---
Our annual Spring Benefit is back, live and online for your viewing pleasure! The evening will feature new creative films, special guests, and a live DJ'ed dance party to celebrate the artists and artworks of RAWdance. Get your champagne flutes and your dancing shoes ready. We can't wait to party with you!
The entirety of your ticket amount goes directly to supporting the company's artists and creative projects.
If you are unable to attend this event, you can still support RAWdance by clicking below.
YOUR SUPPORT IS VITAL TO SUSTAINING OUR ORGANIZATION AND ARTISTS, NOW AND INTO THE FUTURE!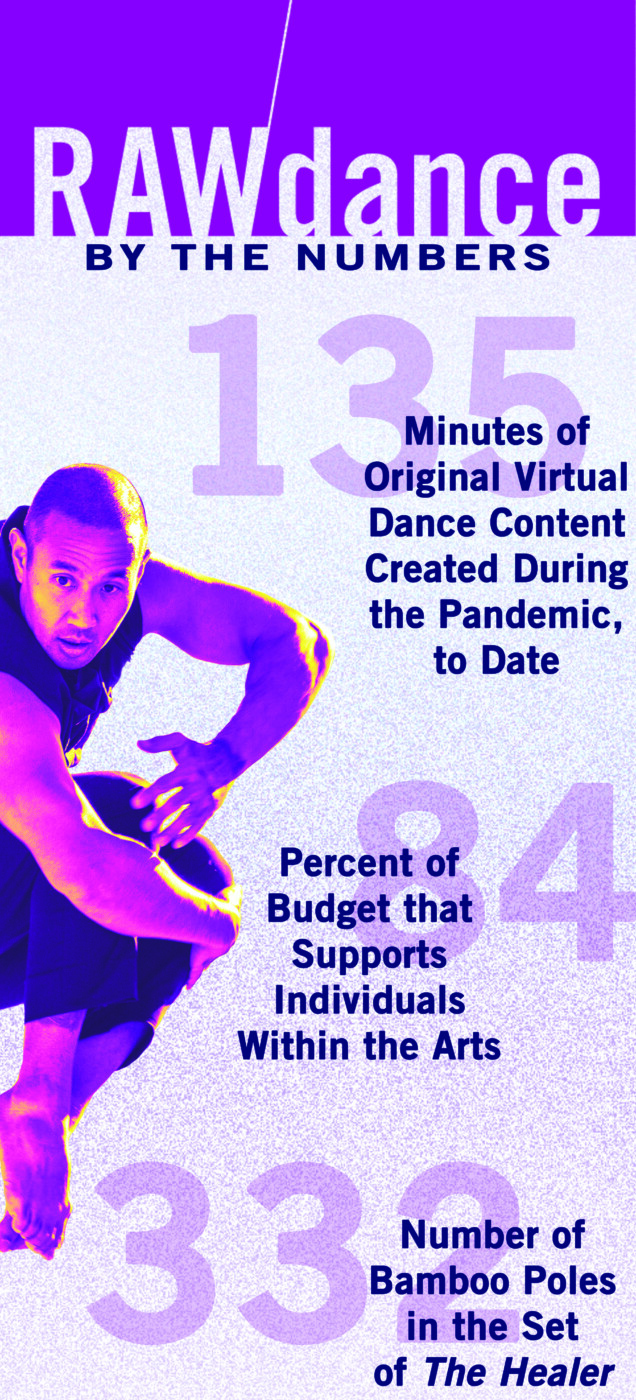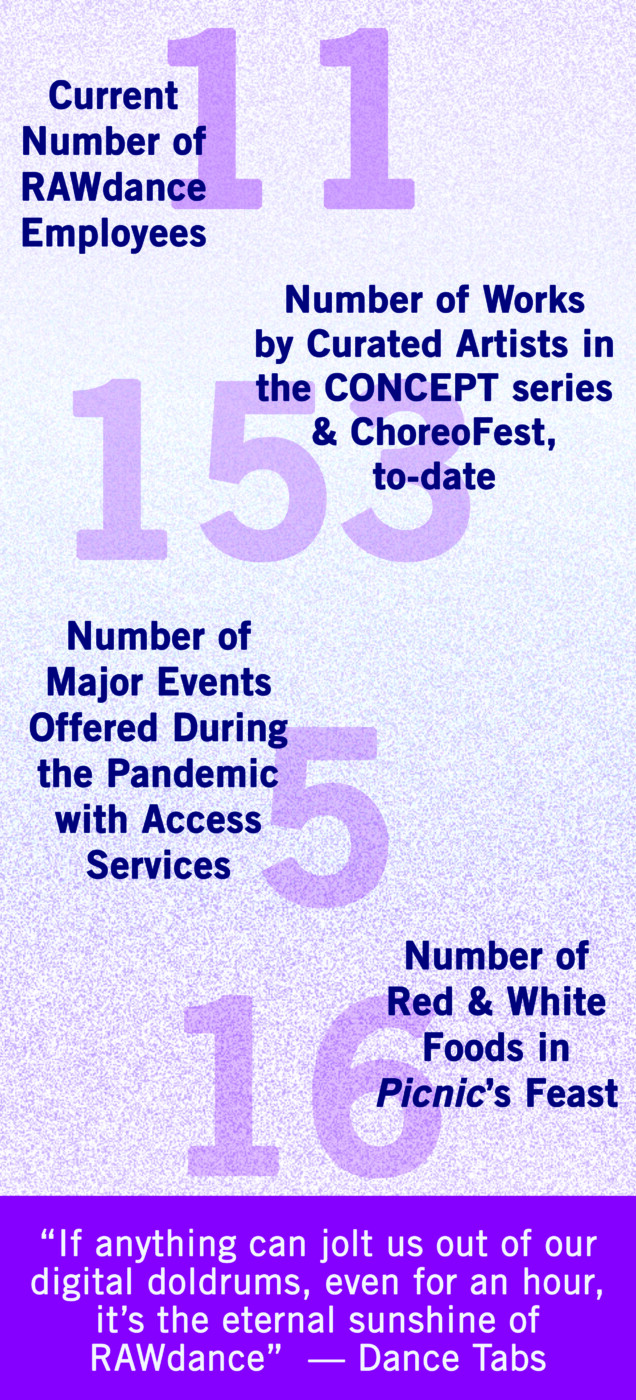 Photo by Stephen Texeira