Cutting Ball Theater presents: Utopia
Times
Watch Utopia online from October 16-November 15, 2020. Once streaming access is purchased, you'll have a 7-day window to view the performance.
RAWdance will host watch parties on Friday, October 23 & Saturday, November 14. More info below!
Venue
Utopia is available to stream on demand through Vimeo.
To experience Utopia, you'll need a Vimeo account. The good news: Vimeo accounts are quick and easy to set-up, and totally free!
Cutting Ball Theater presents Utopia, a virtual world premiere by Charles L. Mee, in collaboration with RAWdance and Creativity Explored
Utopia is a brand new play from Obie Award-winning playwright and sculpting pioneer of American experimental theater Charles L. Mee. Commissioned by Cutting Ball Theater and directed by Ariel Craft with Maya Herbsman, Utopia transforms the simplest moments of a mundane day into a surreal and colorful ride through fantasy, self-expression, connection, and community.
Dance, theater, and animation harmonize in this genre-defying dreamscape that audiences can stream from home. With choreography by RAWdance Co-Artistic Director Katerina Wong and artistic collaboration and performance by the dancers of RAWdance, witness the spectacle that you've been missing!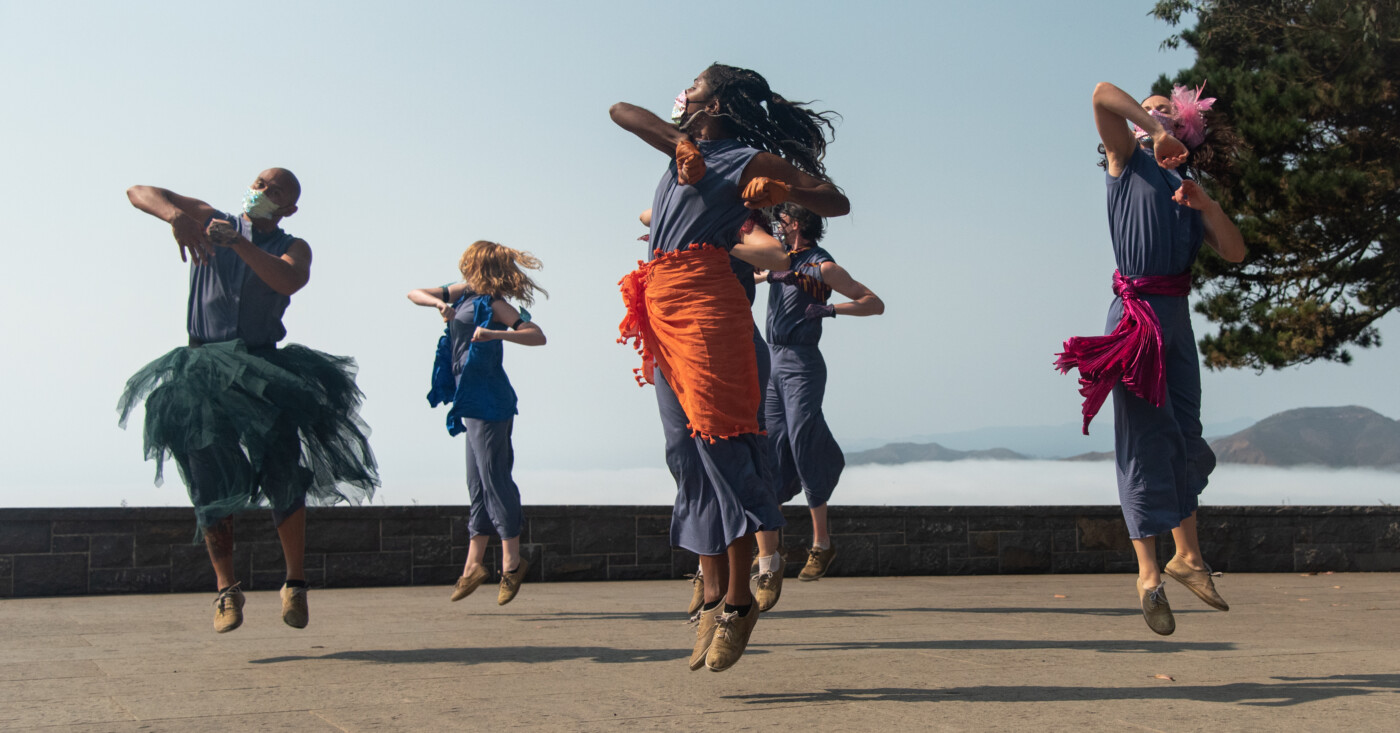 Join RAWdance for a Utopia Watch Party!
Enjoy the performance together with RAWdance, friends, family, and audience members. RAWdance will host two watch parties through the website Watch2Gether, where you can stream Utopia and chat live with everyone in a virtual screening room! Purchase your personal streaming access through Cutting Ball Theater's Vimeo page here. Then RSVP to one of the parties below.
RSVP here to join a Watch Party:
Friday, October 23 at 7pm PT/ 10pm ET   or   Saturday, November 14 at 5PM PT / 8PM ET
"What they saw, finally, was that . . . after the world comes to an end, life goes on."
Header photo by Estela Hernandez, RAWdance photo by Hillary Goidell