Since You Went
Part dance film and part music video, "since you went" follows the story of a couple where the passing of time, and the history of a relationship is measured in cups of coffee. Developed at the Djerassi Resident Artists Program, the film uses the lush, open landscape near Woodside, CA as the backdrop for a series of glimpses into nostalgia, love, loss, and a mountain of coffee cups.
Created by RAWdance and Rapt Productions
Co-Directed by Ryan T. Smith, Wendy Rein, and Lindsay Gauthier
Editor/Post-Production: Lindsay Gauthier
Director of Photography: Ben Estabrook
Choreography and Performance: Ryan T. Smith and Wendy Rein
Music: "2 Hours" by Let's Whisper
Location and support provided by the Djerassi Resident Artist Program
Special thanks to Austin Forbord, Kristofer Mills, Traci Horgen, Skip Gianocca, Dana Kaplan, Colin Clary,
and Maureen Walsh.
since you went has been screened around the world at festivals including:
• Bestias Danzantes, hosted by Las Cabras Creative Lab in Santiago, Chile
• Avayava Contemporary Dance Festival in Pune, India
• City Art Link at the Östergötlands Museum in Linköping, Sweden
• Cinedans – Dance on Screen – Festival, presented by the EYE Film Institute Netherlands in Amsterdam
• Dance on Camera, co-presented by the Film Society of Lincoln Center and Dance Films Association
• Movies by Movers, presented by North Carolina's High Point University
• Kinetoscope: Screendance Film Festival, presented by Montana's Bare Bait Dance
• Sans Souci Festival of Dance Cinema, presented by Colorado's Boulder Public Library
• Dance on Camera Tour, presented by the University of Michigan
• Horizon Screendance Festival in North Hampshire
• San Francisco Dance Film Festival
• San Francisco's inaugural Tiny Dance Film Festival, presented by detour dance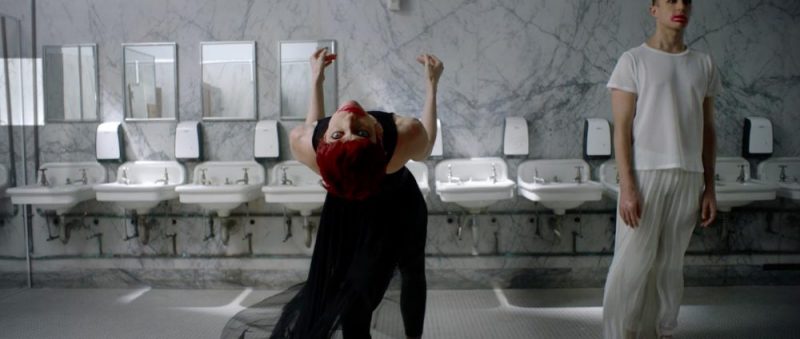 Battle
San Francisco Dance Film Festival Co-Laboratory 2017
For the 5th anniversary of the Co-Laboratory program, which pairs local professional choreographers and filmmakers to create short dance films for the San Francisco Dance Film Festival, RAWdance's Co-Artistic directors Wendy Rein and Ryan T. Smith teamed up with filmmaker Shelley Lewis, whose short films and commercials have garnered numerous awards. Find out more about Co-Lab and read Rein and Smith in an interview with Michael Mahany of the Dance Network
The film is on now on a tour of the East Coast, check out our calendar for upcoming screenings. 
The trailer for BATTLE is live!

Posted by Battle on Monday, February 26, 2018