Choreographing Parenthood: a part of ODC Theater's Art & Ideas
Times
Monday, August 15 from 6-7pm
RSVP in advance
The event is free and all are welcome!
Life is filled with moments to move, choreograph, and improvise – whether it's decision-making, aligning schedules, balancing jobs, or being flexible to unanticipated circumstances – the skills of a dance artist can be an incredibly valuable tool. This is especially true when an artist also becomes a parent, now simultaneously nurturing both their craft and another young life. What are the ways that becoming a parent might transform the art-making experience? Is it possible (or even desirable) to honor the roles of an artist and parent equally, and if so how?
RAWdance's Co-Artistic Director and new mom, Katerina Wong, brings together three Bay Area working artists/parents to share their experiences: Chinchin Hsu, Jennifer Perfilio, and LizAnne Roman Roberts. They'll discuss tactical tips, ponder philosophical paradigm shifts, and open a dialogue about anything in between. Join them for a community conversation on creativity, family, and how it all might balance and intersect. Whether you are an artist/parent, are considering starting a family, or are curious about how to bring our full selves into work in general – all are welcome!
Click here to learn more about the speakers!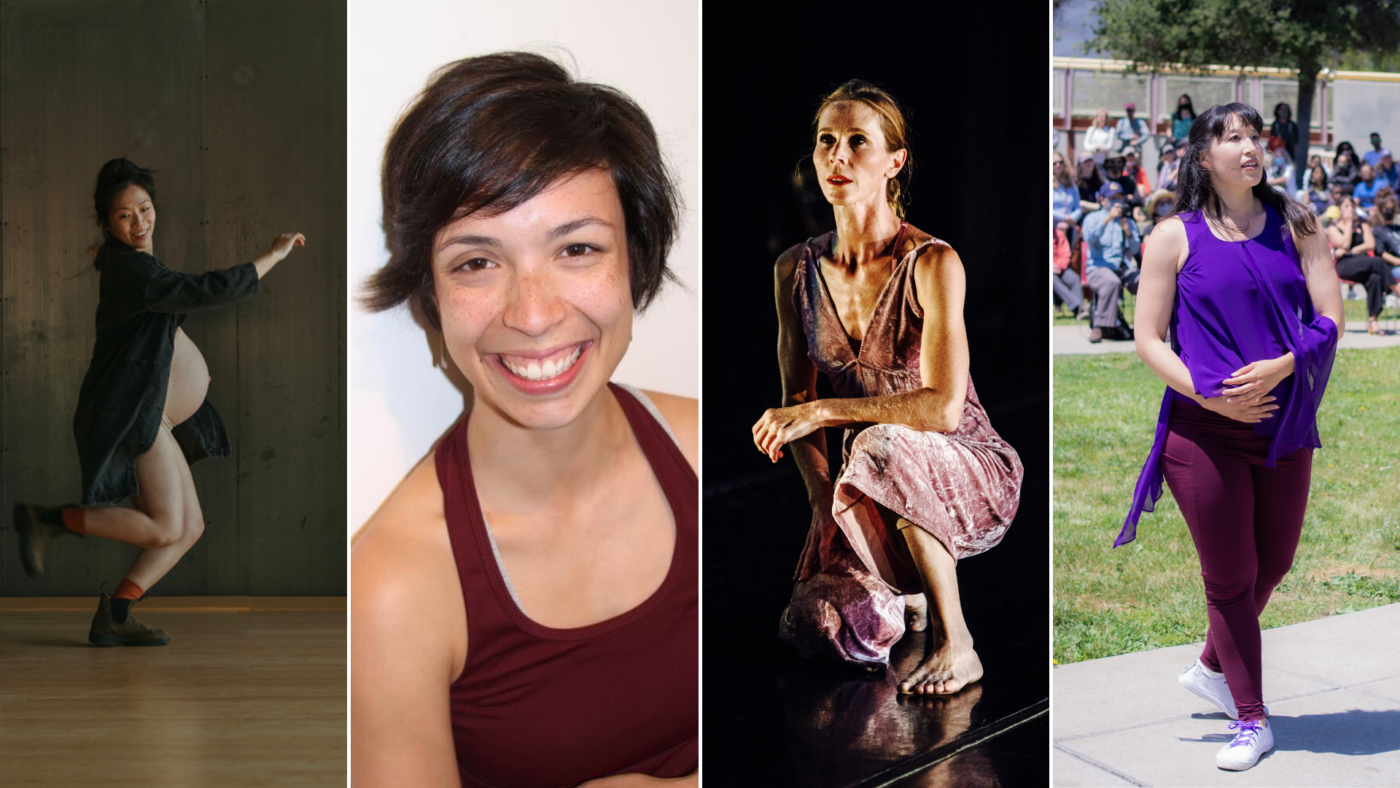 Childcare Services
Childcare with an experienced childcare professional will be available in an adjacent room for this event if you'd like to attend with your little one(s). Please email raw@rawdance.org by Friday, August 12 at the latest if interested so we can be in touch about each child's needs.
Livestreaming
This event will be livestreamed. Please RSVP at the ticketing link above and you will receive an emailed link 1 hour before the event start time.
About ODC Theater's Art & Ideas
The Art & Ideas series offers free, monthly programming that joins artist communities and audiences. Come together for panels on driving equitable practices in the dance field, discussions on topics impacting the arts sector, embodying our theory in physical practice, and access consulting by experts in the field. Programming will be offered in various formats – workshops, panels, engaged practices, live recordings, and more. Come to learn, share, ask and be curious.
Covid policy
Fully vaccinated status is required for everyone on ODC's campus. Visitors are asked  to show a physical vaccination card, a photo of the card, or digital vaccination QR code and photo ID upon arrival at ODC Dance Commons or ODC Theater. "Fully Vaccinated" means: that two weeks have passed since completing the primary vaccination series (2 doses Pfizer or Moderna, 1 dose Johnson & Johnson). Learn more at odc.dance/reopening.
Photo by Jim Watkins