September 13-14
RAWdance's beloved salon serves up a fresh dose of unique, high quality dance art in a lavish setting, but with a living room vibe. Five Bay Area choreographers join RAWdance to share works-in-progress and revamped repertory tailored for intimate viewing.
RAWdance with guest artists:
Kim Ip/Krimm's Dance Party
randy reyes
Red Brick Company / Nick Korkos
Robert Woods-LaDue & Sarah Woods-LaDue
Virginia Matthews
For the CONCEPT series, choreographers are encouraged to share work at any point of creation, offering new perspectives into the artistic process. RAWdance's Artistic Directors take turns hosting and serving treats in between the works. The series takes place in the lavish Green Room in the San Francisco War Memorial and Performing Arts Center, creating a rare opportunity to see dance in one of the most beautiful spaces in the city.
Pay-What-You-Can (Suggested Donation $10-$25)
No advanced ticket sales
Children welcome
Popcorn, coffee, and snacks will be provided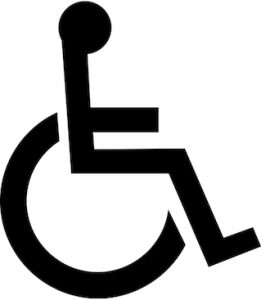 Everyone is welcome at the CONCEPT series.
All-gender, wheelchair accessible restrooms are available on the 2nd floor.
Times:
8:00 pm Friday, Sept. 13
3:00 pm & 7:00 pm Saturday, Sept. 14
Venue:
The Green Room
San Francisco War Memorial & Performing Arts Center
401 Van Ness Avenue, 2nd Floor
San Francisco, CA 94102
Directions and Parking:
PUBLIC TRANSPORTATION
AC TRANSIT
From the East Bay, take AC Transit to the Transbay Terminal at Main and Beale Streets, then walk two blocks north to Market Street and take any outbound Muni underground line to Van Ness Station, then walk three blocks north to Grove Street.
BART
BART lines stop at Civic Center station at Market and 8th Streets. Exit Civic Center station and walk three blocks west down Grove Street. BART typically runs until midnight daily.
CALTRAIN
From the South Bay, take Caltrain to the San Francisco station at 4th and King Streets, then transfer to Muni and take the T line through downtown to Van Ness Station, then walk three blocks north to Grove Street.
GOLDEN GATE TRANSIT
From the North Bay, take Lines 10, 70, 80, 92, 93 or 101 to Van Ness Avenue and Turk Street, then walk three blocks south to Grove Street. Check schedules in advance.
MUNI
In San Francisco, Muni Bus Lines 5, 6, 9, 21, 47, 49 and 71 stop within three blocks of the War Memorial Opera House. All Muni underground lines and the F streetcar stop at Van Ness and Market. Muni typically runs until midnight daily.
PARKING
Performing Arts Garage
360 Grove Street (at Gough) | 415.252.8238
Civic Center Plaza Garage
355 McAllister Street (at Polk) | 415.863.1537
For more information including more specific driving directions: https://www.sfwmpac.org/directions-parking
Image by Hillary Goidell