Conceived, curated, and choreographed by RAWdance's Co-Artistic Director Katerina Wong, Step/Song/Story is a free collaborative storytelling event that brings together Bay Area-based dancers, musicians, and text-based artists for a public cross-disciplinary performance. Visit our main event page for the full 2022 artist lineup, with performances on September 25, October 16, and November 20.
Step/Song/Story
September 25, 2022 at 12pm & 2pm
Concept, Curation, & Direction: Katerina Wong
Step: RAWdance collaborators Claire Fisher, ArVejon Jones, and Katerina Wong
Song: Madre Guía (aka Stephanie Hewett)
Story: Kevin Dublin and participants of The Living Room Reading Series & Salon, Giovanna Lomanto & David S. Maduli
Technical Director: Thomas Bowersox
Production/Stage Manager: Twyla Malchow-Hay
Step/Song/Story is presented by RAWdance in partnership with the Transbay Joint Powers Authority (TJPA), owner and operator of the Salesforce Transit Center and Rooftop Park.
Land Acknowledgement
It is with gratitude and humility that we acknowledge that TJPA's Salesforce Park and RAWdance's home base are located in Yelamu, also known as San Francisco, on the unceded territory of the Ramaytush Ohlone people. We ask you to join us in acknowledging the Ramaytush Ohlone, their elders both past and present, as well as future generations and encourage you to learn more about the land where you reside at NATIVE-LAND.CA. To take direct action towards rematriation, read about the Bay Area's Shuumi Land Tax.
Artist Bios
About RAWdance
About TJPA's Salesforce Park
Special Thanks!
Thanks so much to all of the dancers, musicians, and poets who made Day 1 of Step/Song/Story 2022 come to life at TJPA's Salesforce Park! Many thanks to those working behind the scenes, including the hardworking staffs of TJPA's Salesforce Park and RAWdance, and all of our volunteers.
Support
Thank you for making future free public events possible!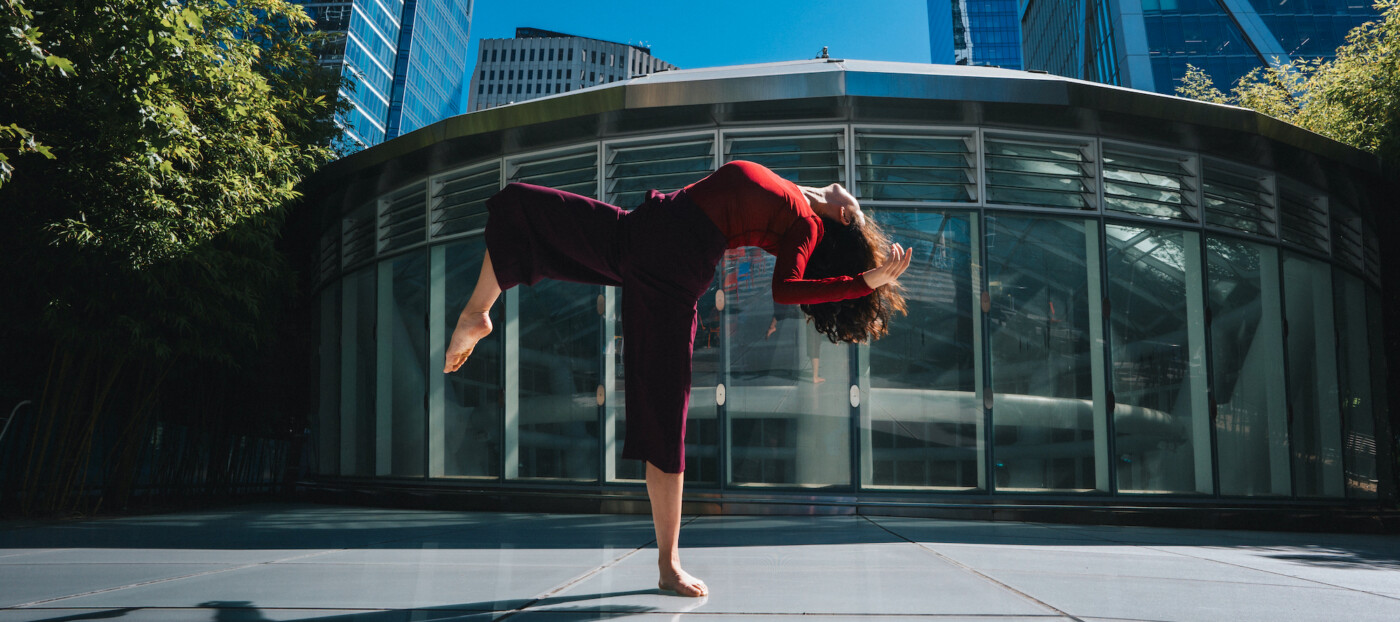 Photos by Robbie Sweeny