Step/Song/Story: A Sunday Series
Times
Third Sunday from September to November
(Sept. 18 date postponed due to weather)
Sunday, September 25 at 12pm & 2pm
Sunday, October 16 at 12pm & 2pm
Sunday, November 20 at 12pm & 2pm
Free Event!
No advanced tickets or RSVPs are required.
Venue
Main Plaza of TJPA's Salesforce Rooftop Park
425 Mission St., Fourth Floor,
San Francisco
Suggested entrance: Escalators or elevators at TJPA's Salesforce Transit Center on 1st St. between Mission St. and Howard St.
Getting there: Public transportation is encouraged, as parking around the park is limited.
Conceived, curated, and choreographed by Co-Artistic Director Katerina Wong, Step/Song/Story is a live, collaborative storytelling event that will bring together Bay Area-based dancers, musicians, and text-based/literary artists for a public cross-disciplinary performance. On the third Sunday of each month from September-November, the Main Plaza of TJPA's Salesforce Park will come alive with original choreography, live music, and the spoken word, to celebrate the power of each individual medium to move us, and amplify the transformative experience that occurs when they come together in creative conversation. Performances are free and will take place twice each day at 12pm and 2pm. Each month will feature a mix of different contributors alongside RAWdance, to highlight the expansive array of local artistic voices and perspectives. Step/Song/Story is presented in partnership with the Transbay Joint Powers Authority, owner and operator of the Salesforce Transit Center and Rooftop Park.

Step/Song/Story Artists
Sunday, September 25: Digital Program
Step: RAWdance's Claire Fisher, ArVejon Jones, & Katie Wong
Song: DJ and electronic music producer Madre Guía (aka Stephanie Hewett)
Story: Kevin Dublin and poets from The Living Room Reading Series & Salon Giovanna Lomanto, & David S. Maduli
Sunday, October 16: Digital Program
Step: RAWdance's Nick Wagner, Katie Wong, & Stacey Yuen
Song: R&B singer/piano duo Cocoa Keys from the WOC (Women of Color) Bay Area music collective
Story: Bay Area Creative spoken word artists Jamey Williams, Bri Blue, & Youth Artist Kai Heartlife
Sunday, November 20: Digital Program
Step: RAWdance's Kelly Del Rosario, Juliann Witt, Katie Wong, & Erin Yen
Song: Jazz drummer and vibraphonist Dillon Vado
Story: Select participants of Litquake's Elder Project, including Grace D'Anca, Helen Dannenberg, Matthew Greer, & Mary Gayle Thomas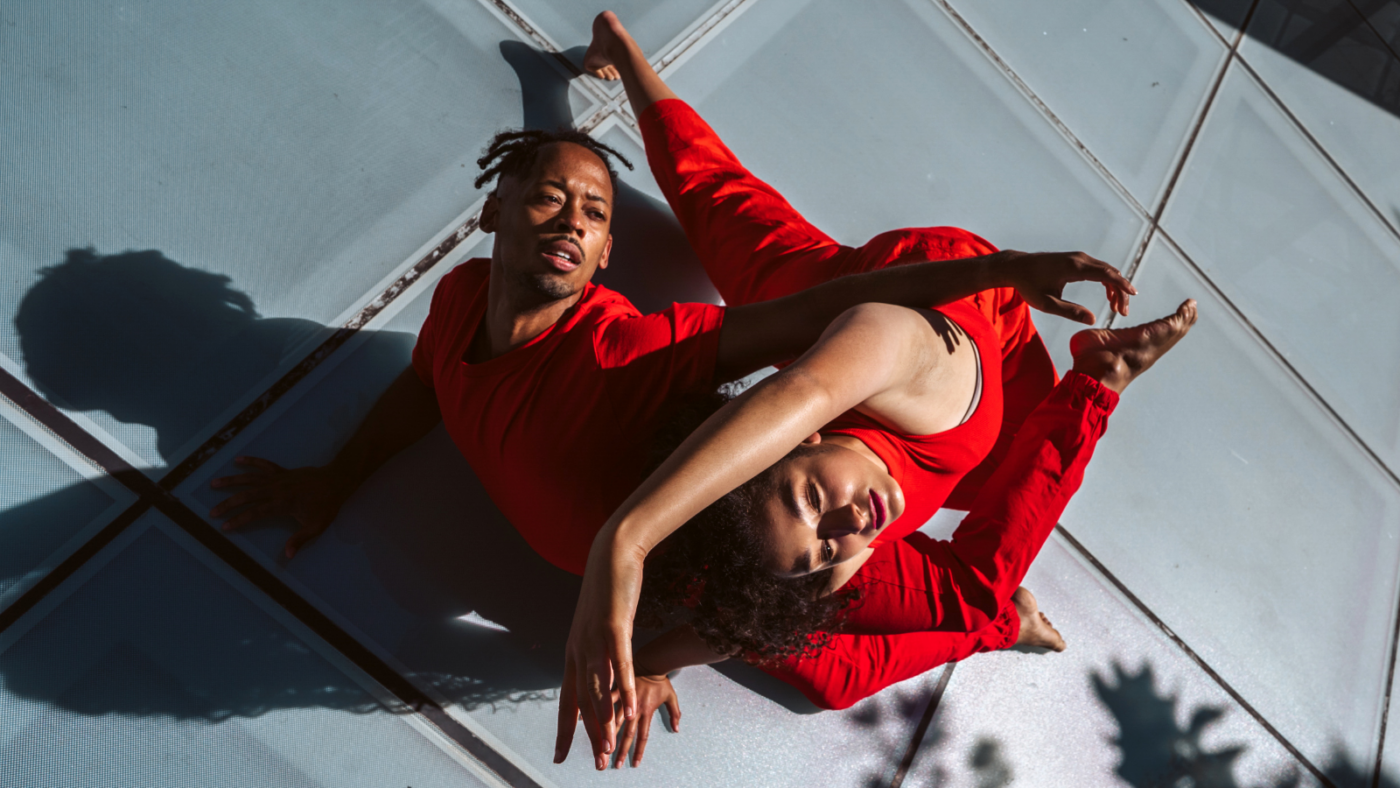 ---
ABOUT TPJA's SALESFORCE PARK
Seventy feet above the Grand Hall, Salesforce Rooftop Park runs the entire length of the Salesforce Transit Center, which is owned and operated by the Transbay Joint Powers Authority (TJPA). The TJPA, a historic collaboration between San Francisco Bay Area government and transportation agencies, delivers the Transbay program and manages the daily operations of the Salesforce Transit Center and Rooftop Park. Nearly four-blocks long and home to 600 trees and 16,000 plants arranged in 13 different botanical feature areas, the Rooftop Park is an iconic garden oasis that is open daily and offers free public activities. Everyone's welcome to enjoy this public park, a living roof where a curved walking trail lined with benches surrounds grassy lawns, dancing fountains, a children's play area, and an amphitheater. More info at SALESFORCETRANSITCENTER.COM
ASL interpretation will be provided for this event.
Photo by Robbie Sweeny